Rena's Hub of Random:
The interesting part of the idea that there should or could be a "next Douglas Adams,"  is that in other areas, even the slightest similarity to something else results in accusations of "ripping off" the related material.
Originally posted on Whatever: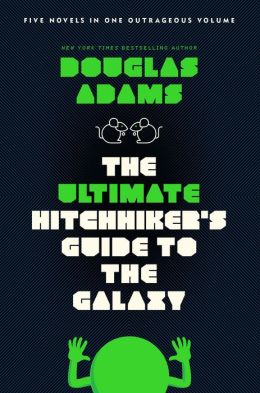 Over at the Guardian, David Barnett is asking why, a dozen years since his passing, Douglas Adams (whose 61st birthday would be today)  is still considered the "king of comic science fiction." He mentions some pretenders to the throne — including me, which I appreciate — but considers none of us quite up to the task, although he hopes Neil Gaiman might take a crack at it, on the basis of Good Omens, the comedic fantasy work he wrote with Terry Pratchett.
Barnett offers some reasons, but also makes an assertion that I'm not 100% on board with:
Adams ultimately succeeded in mining a very rare yet rich seam of comedy that meant he was loved by both the science fiction community and the mainstream book audience who might not consider themselves science fiction readers. It's hard to fathom what his secret was – if we could, then more people would be doing the same.